Weidmüller SNAP IN Connection Technology: Ready For The Future, Ready-To-Robot
May 18, 2023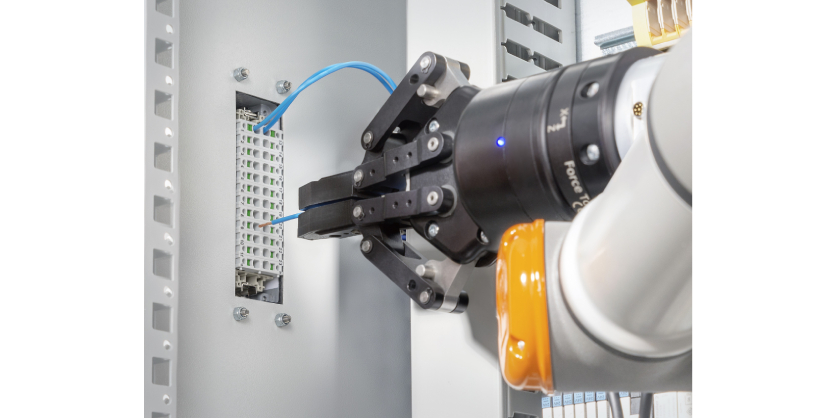 With SNAP IN, the electronics and connectivity company Weidmüller introduced innovative connection technology in 2021, which is already setting new standards in the field of connectivity – and is also optimised for panel building of the future. SNAP IN enables automated wiring by industrial robots.
Automation and robot-assisted wiring will be the central operational focus in panel building in the future. Thanks to the SNAP IN connection technology, many Weidmüller terminal blocks, PCB connectors, PCB terminals and heavy-duty connectors are already optimised for automated wiring of the future.
What makes SNAP IN ready-to-robot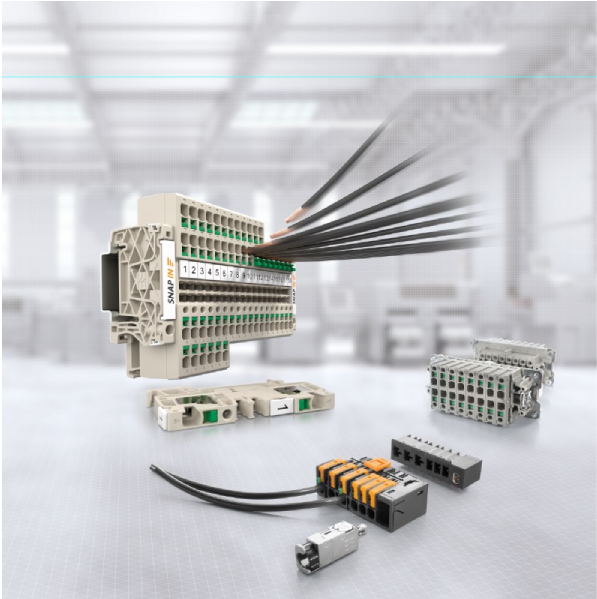 The conductor does not have to be prepared with the Weidmüller connection and the required insertion force is minimal. No specialised tools are required for manual or automated wiring. The SNAP IN technology from the Detmold-based family-owned company also provides an acoustic and visual signal when a conductor is inserted successfully – this is also essential for successful automated wiring in the future.
In addition to the technical advantages, SNAP IN also enables a time and cost-efficient and process-reliable solution for automated wiring. The technology can be adapted to different products and panels at any time with maximum flexibility.
All Weidmüller products that are equipped with SNAP IN connection technology are already delivered to customers wire-ready. This means that the clamping points of the products always reach the customer open thanks to their vibration-resistant design – and no time-consuming procedure is involved at first to open them.
Today it's already fast, safe and easy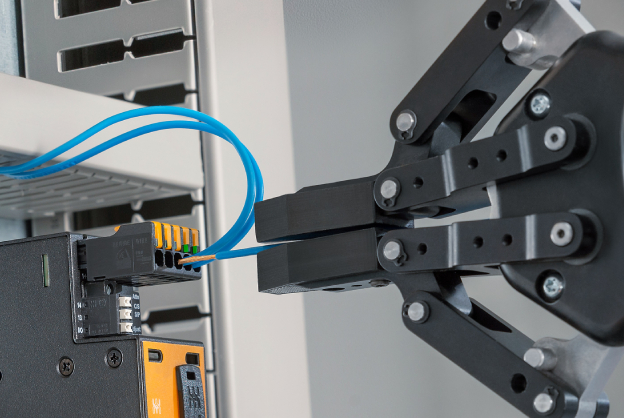 SNAP IN enables installers and equipment manufacturers to already perform their wiring processes much more efficiently today. For example, there is no need for the normally time-consuming crimping procedure. Even flexible conductors without wire-end ferrules can also be wired intuitively using SNAP IN. Installers can simply insert stripped fine-stranded conductors into the connection point without much effort. As soon as the conductor is inserted, the preclamped connection point triggers and snaps closed. This speeds up workflows while efficiently saving on resources and materials.
More Information